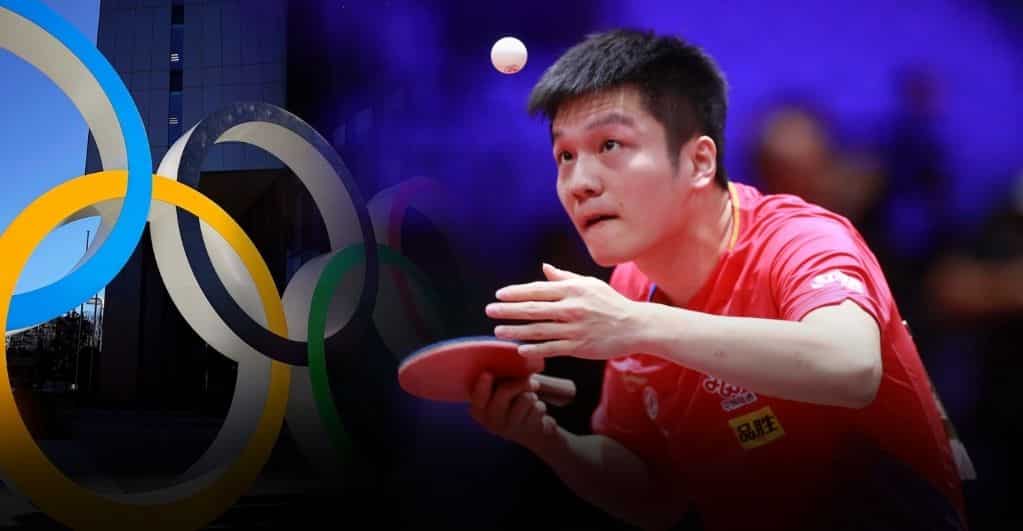 Tokyo Olympics: Fan Zhendong Favorite to Win Men's Table Tennis
As expected, the Tokyo Olympics are getting global attention, especially with the Men's table tennis semifinals about to start. As only four competitors are left, everyone is eyeing China's Ma Long and Fan Zhendong to meet in the finals.
While both players have decent winning chances, fans are favoring Zhendong to win the competition. Zhendong currently boasts outstanding odds of -170 to win gold at the Olympics. The player's illustrious career is a big reason why many think he will score gold.
Currently, the odds for the four candidates look like this:
Fan Zhendong with -170
Ma Long with +135
Lin Yun with +1200
Dmitri Ovtcharov with +3300
Other than Zhendong's past victories, the player has showcased dominance in the current games too. Zhendong scored a 4-0 win against Youngsik Jeoung, South Korea's most popular table tennis personality. If the player manages to secure gold at the Tokyo Olympics, he will be one of the most successful athletes in China.
While the crowd-favorite with -170 odds is Zhendong, his fellow countryman Ma Long is expected to give Fan an intense challenge. Betting with 2/1 odds for a player like Zhendong is still profitable, but bettors are eyeing Ma Long as serious competition too.
The two previously competed in the ITTF Men's World Cup's final. The China Derby took place back in November 2020, and as expected, Zhendong won the title.
However, the match was close until the end, with Zhendong barely winning with a 4-3. After winning the event, Zhendong recorded his third consecutive World Championship, becoming the second player in World Cup history to win four titles.
Given the history and upbringing of the players, both should be familiar with each other's plays. Still, the massive support behind Zhendong is reasonable, given his fantastic form.