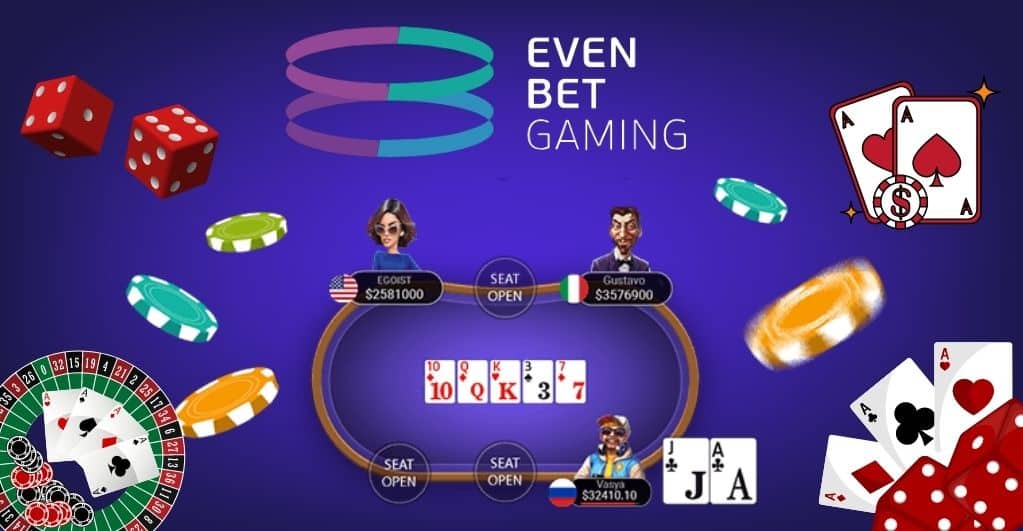 Evenbet Gaming Expand Footprint in Asian Gaming With SBOBET
EvenBet recently joined hands with SBOBET sportsbook to integrate it within the gaming platform. The collaboration will help EvenBet Gaming improve its market position within the Asian gaming industry.
As per the agreement, EvenBet will offer its operators access to new sports betting industries along with the opportunity to maximize revenue.
According to Dmitry Stratostenkov, EvenBet's CEO, the company is delighted to integrate SBOBET sportsbook. In addition, it will boost the prospect to leverage a product that comes with an excellent experience and reputation in development.
The number of users that prefer diversification for a better gaming experience is flourishing. The collaboration with SBO sportsbook will help cope with the trend and take the solution to the next level.
The intersection of consumers from poker and sports betting is fairly large. The company looks forward to strengthening EvenBet Gaming's position within Asian sectors with esteemed sports betting offers. Read more about crypto sports betting in detail!
SBO offers sectors on futsal, water sports, football, Gaelic football, Squash, lacrosse, esports, badminton, and winter sports. Although EvenBet already incorporated a sportsbook designed for specific industries, the company believes that the SBO addition will work as a strategic solution to provide an enhanced experience for players and operators in Asia.
A while ago, Digitain persuaded EvenBet Gaming for its online poker solutions. The casino platform and sportsbook provider offers several quality turn-key solutions. Moreover, the white-label solution has taken steps to expand its service into the online poker sector too. Its deal with EvenBet helped the sportsbook gain poker products and gain growth over Africa, Asia, and Europe.
With such collaborations, EvenBet Gaming is set to expand its footprint in no time. 
Sports betting is more popular than casino gambling, and more individuals are using cryptocurrency to play sports betting bitcoins. This comes as no surprise to frequent sports bettors, and many people will continue to wager on sports.