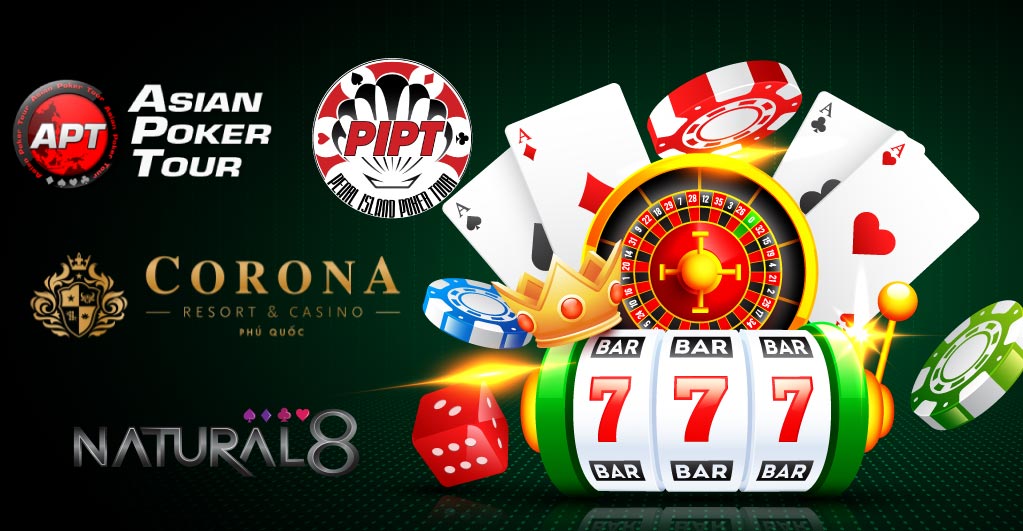 APT Vietnam Phu Quoc 2021 to be hosted through a partnership
PIPT, Natural8, Corona Casino, in association with Asian Poker Tour, has joined hands in hosting the APT Vietnam Phu Quoc for 2021. This has been carefully planned with regards to the travel restrictions that are still prevalent.
The event will see the inclusion of local players and is expected to be a great session offering both online and live tournaments for poker players.
Natural8 online platform is to be utilized by APT for their starting day of the main event. A first of sorts decision by APT, which also boasts of multivariable main event satellites scheduled between 16th to 21st May. The event will be available through N8 at the Corona Casino's live venue.
Vietnam saw a brand-new addition of an APT destination, the Corona Casino & Resort Phu Quoc. An exciting venture that will see the poker players encounter new experiences.
Anh Nguyen led a group of Vietnamese players to form the Pearl Island Poker Tour around 11th November last year. The prestigious event saw Vietnam Millions featured as the first event, which showcased a whopping 7.5 billion in guarantees.
The number was limited to 1000 entries. PIPT has emerged to bring together one of the biggest international poker events at Corona Casino in Phu Quoc.
The leading online platform for poker in Asia, Natural8 has chipped in a guarantee summing up to over 20 million dollars for tournaments scheduled on a per month basis.
This is coupled with innovative games, including the All-In or Fold, Sit & Go lottery, and several other socially interactive features. This boasts of game staking aimed at entitling a rich and immersive playing experience for the players.
The profile has only grown since the starting days of January 2016 that saw only 500 concurrent players. At the same time, the strength has increased to 50,000 concurrent players over the years. Thus, enabling something or the other for each poker player.
The only casino in Vietnam to boast of an entertainment complex coupled with luxurious hospitality, Corona Casino & Resort Phu Quoc has come a long way. They also offer locals the permit for gambling apart from the foreign tourists. The resort has two luxurious hotels under its offing.
One is the 5-star rated Radisson Blu Resort Phu Quoc boasting of several choices in its rooming. This includes 1- and 2-bedroom suites, 2 / 3 / 6-bedroom villas, to executive suites. They also have a separate event and meeting space, 4 bars and lounges, and a restaurant.
The next option includes the 4-star rated VinOasis Resort Phu Quoc. The high-class facilities include a private beach area in Ganh Dau and smoke-free guestrooms numbering a whopping 1378. There are seven restaurants to cater to the guests, and 2 bars and lounges, an outdoor pool, a fitness center, a fully serviced spa, and the list is endless.