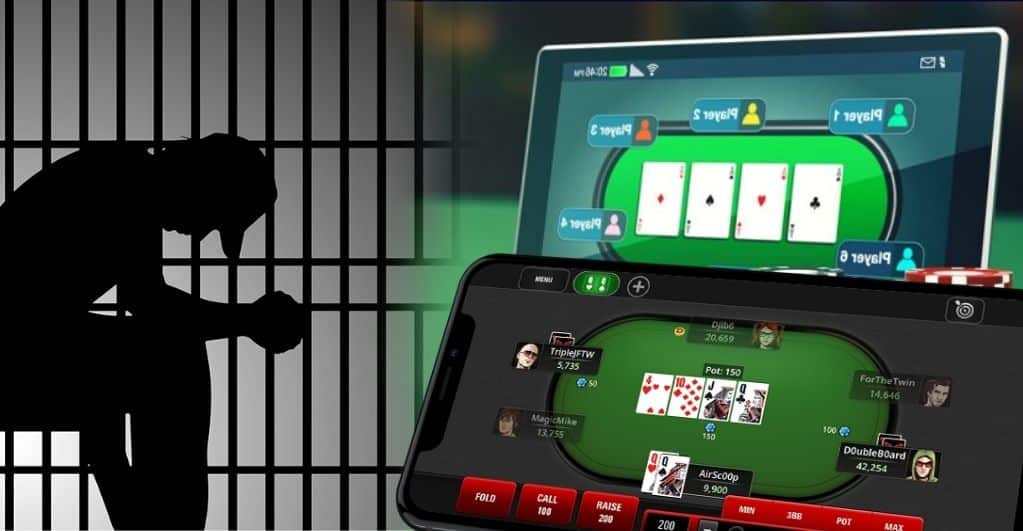 All in Poker Club Hosts and Founders Jailed for Illegal Gambling in Singapore
Serene Chan Li Shan, 35, Desmond Low Weimin, 36, and Benjamin Ong Jia, 31, who lost money by playing online poker games, started a new club by hosting their own online poker games. In May 2018, Ong introduced Low and Chan to online poker games. But the trio, after playing the online poker games, lost all the money and exited the group.
The trio opened their online poker club named All in Poker Club and registered it one month later. The registration of this club was done with the help of the Pokerr2 mobile application. And all the three members managed the club. So while Chan was in charge of the settlement of the online poker game's losses and winnings, Low and Ong took turns to host the game after finishing their work at 6 p.m.
In the club, they used auto-generation, where 5 percent of the betting amount from the betting pool would be shared among the trio. In addition, they used WhatsApp to convey information about upcoming events, winnings and losses settlements, etc. They ran the club for six months and opted to close down the club in December 2018. At this point, they had about 60 to 70 active customers and non-active customers. On November 9, 2018, the total betting amount was $11,682 by 29 players.
A party of police officers conducted an investigation and arrested Chan, and then by a follow-up order, Ong and Low were arrested too. Lawyer Sara Ng mentioned that a jail term was not warranted in this case, but there was the possibility of a fine being imposed. She said that her clients were playing and hosting the game just for enjoyment, not profit.
However, the tips they received from the online poker game were $193, which was negligible. She also mentioned that this case was different from other gambling cases where illegal 4D bets or gambling like sports betting where the money goes around. In this case, her clients' case, the money is not lost.
The trio has been sentenced to three months of jail time each and fined $20,000. If the accused cannot pay the fine, they will each have to serve two months of jail time.