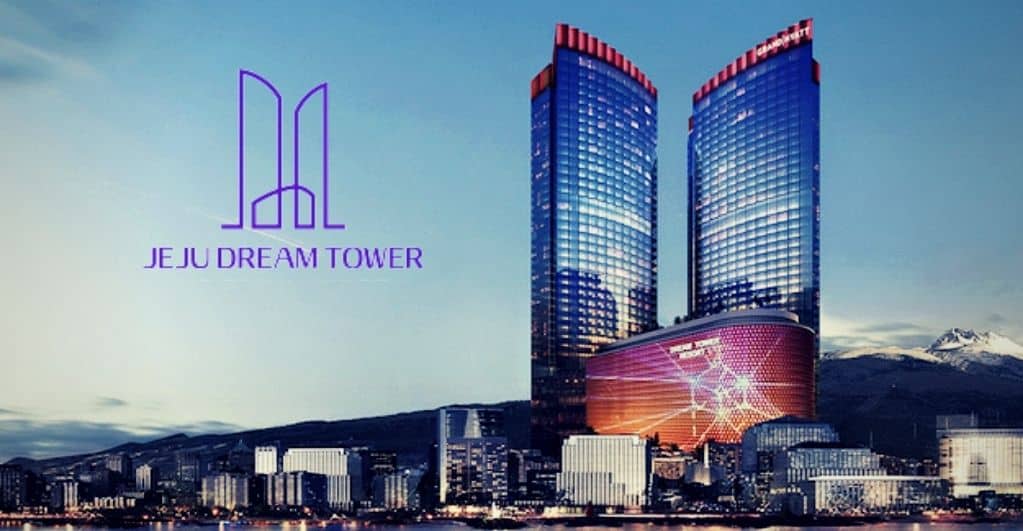 Jeju Dream Tower Casino Transfer Closer to Reality
Last Thursday, 27th May, a special committee of the Jeju legislative assembly voted in favor of transferring the foreigner-specific casino license of Lotte Hotel Jeju to its new location in the Jeju Dream Tower. The approval was passed with 29 votes favoring the transfer, six votes against the transfer, and three legislators are staying away from voting.
Now the plan for the transfer will be sent to the Jeju Casino Supervisory Committee. If the committee approves the plan, it will be sent for final review to the Jeju Governor. The transfer can only take place with the assent of the Governor.
Along with the transfer of location, the casino will also see a significant expansion in its facilities. Dream Tower casino will have 5,367 sq meters of floor area compared to just 1,175 sq meters of floor space in the Lotte casino. Lotte casino had only five gaming tables and 51 gaming machines. This number will increase to 150 gaming tables and 300 gaming machines in the Dream Tower casino.
But before these elaborate transfer and expansion plans were considered by the special committee, the matter was discussed by Jeju's committee for culture, tourism, and sports. There were concerns about the local social and economic impact of a massive structure like the Dream Tower. But ultimately, it was found that the Dream Tower had not violated or manipulated any earlier legislation.
The committee expects that Dream Tower will provide 80% of the new employment opportunities in Jeju. Dream Tower's owners have also promised to contribute to educational and crime-fighting facilities in Jeju. Dream Tower is expected to make some generous donations for the welfare of Jeju residents. After approval from the committee for culture, tourism, and sports, the matter of the Dream Tower was then sent to a special committee for approval of the casino transfer.
But things are not looking up in Macau
In another corner of the world, the casino industry is not doing so well. Macau, a gambling haven in China, was devastated financially by the Covid pandemic. But recently, as international travel is gradually opening up, Macau was also trying to reopen its establishments and bring in visitors.
Those plans are now all up in the air. There have been some new pockets of an outbreak of Covid all across China, making visitors apprehensive about traveling to Macau. The last few months of an upswing in the casino economy of Mac.au are now once again set to go down.
Casino owners can only hope that the outbreak will be controlled soon and vaccinated visitors won't shy away from visiting their gaming tables and machines.