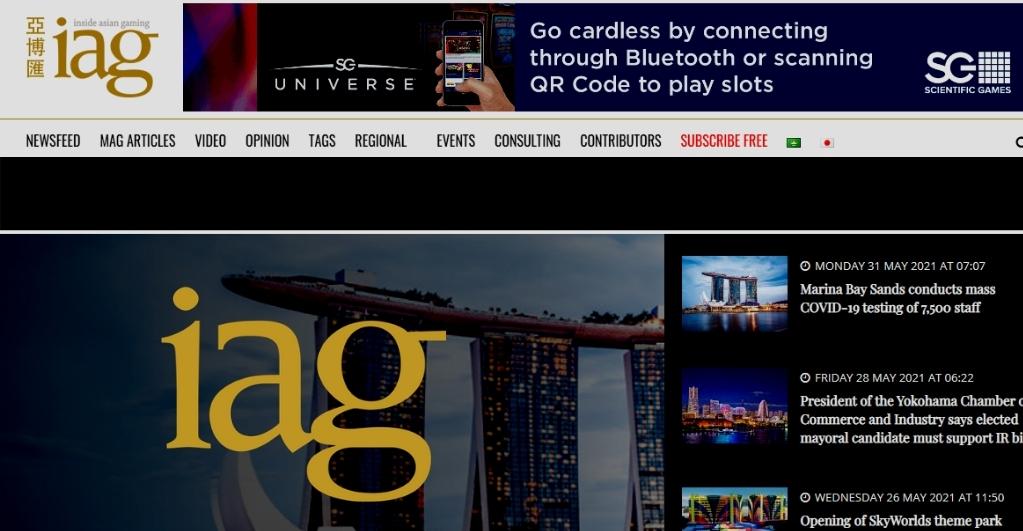 IAG Changes Name to Asgam Ltd for the First Time
Hailing as a renowned casino vendor giant owning and managing Inside Asian Gaming and IAG Japan Must Read Publications Ltd. will now work with a new brand name titled Asgam Ltd in the global gaming field. Launched in October 2005, the entity has introduced such a change in its name for the very first time. The company is a top-tier gaming venture which has a strong customer base spread across the Asian sphere.
The changed name is a strategic step introduced by the team to bring the industry focus to asgam.com, the user-friendly website portal owned by the IAG ecosystem. The online website plays a significant role in strengthening the Asian gaming sector by providing a reliable source of information to the users. The parent company of Asgam Ltd., O MEDIA, will continue to rule the channel to facilitate the publishing of the popular B2B magazines devoted to gaming customers. IAG and IAG Japan are the two editorial products released by the firm to provide reliable gaming data for the Asian sector.
Talking about the change, Andrew W Scott, the Vice Chairman and CEO of IAG, stated that the new name signifies the website portal managed by the firm. The team is elated by the beaming success and support received by the channel in recent years. The spearhead acknowledged the event as a significant step in the company's history though it will not include alterations in the functionality of the portal.