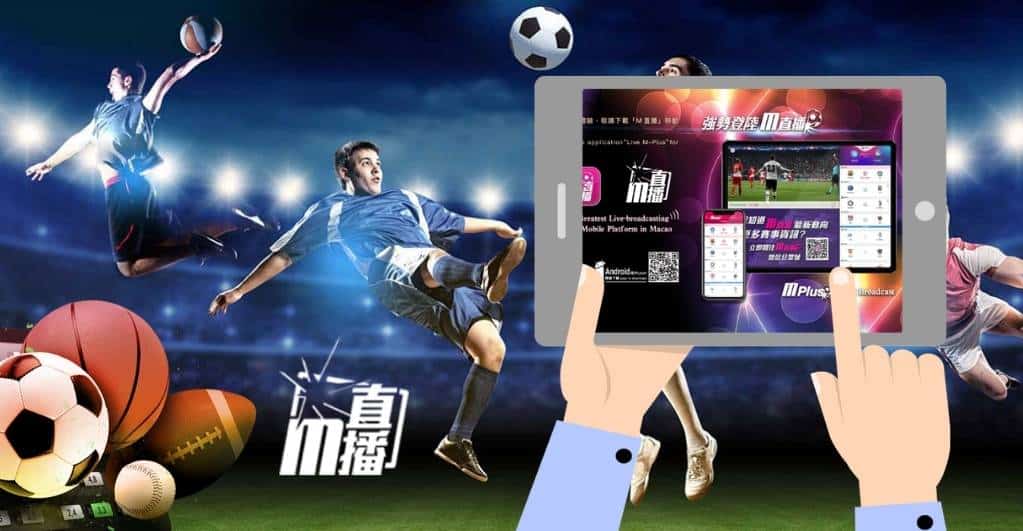 M Plus Sports Media Pushes for Expansion Amid Obstacles
In recent years sports streaming services have been struggling to survive because of a decline in interest among younger generations to watch live sports as well as a rise in illegal streaming platforms. But in spite of these challenges, M Plus Sports Media Company is keen on expanding its operations. It is signing agreements with many new sports leagues and is also trying to enter the world of e-sports.
M Plus livestreams different sporting events like the English Premier League, Italian Series A, Asian Football Confederation Cup, NBA, and many more. It also sells exclusive broadcasting rights for many popular sporting events. Clients can also pay M Plus to promote their local businesses.
M Plus also has a partnership with Macau Slot Co. Ltd., which deals in sports betting. Macau Slot Co. has exclusive concessions for betting on football and basketball in the city of Macau. Sports betting is a huge revenue earner worldwide. In 2019 sports betting had a worldwide valuation of USD $85 billion. Asia Pacific region contributes nearly 47% of this revenue. Macau Slot is trying to utilize this market for its profits. But Covid-19 related restrictions have severely hampered the sports betting market of Macau. In 2020 the sports betting industry of Macau had its lowest yearly revenue in the last five years. The revenue was USD $67.8 million, a 27% drop from the figures of 2019.
But sports betting business aside, Alan Yung, the company's business development head, believes that love for sports is the primary driving factor behind his business. He tries to meet the requirements of all kinds of sports viewers by providing annual, monthly, and even separate passages for different leagues. Yung is aware of the declining trend of watching live sports, whether in person or through different broadcasting mediums. But he is still going ahead with his expansion plans by trying to include new sporting leagues and even entering the newly growing e-sports segment. Yung also believes that it is essential to crack down on illegal streaming.
M Plus Sports is one of the sole survivors in the local sports live-streaming sector, and its future success or failure might show the way for the growth of other businesses in this sector.