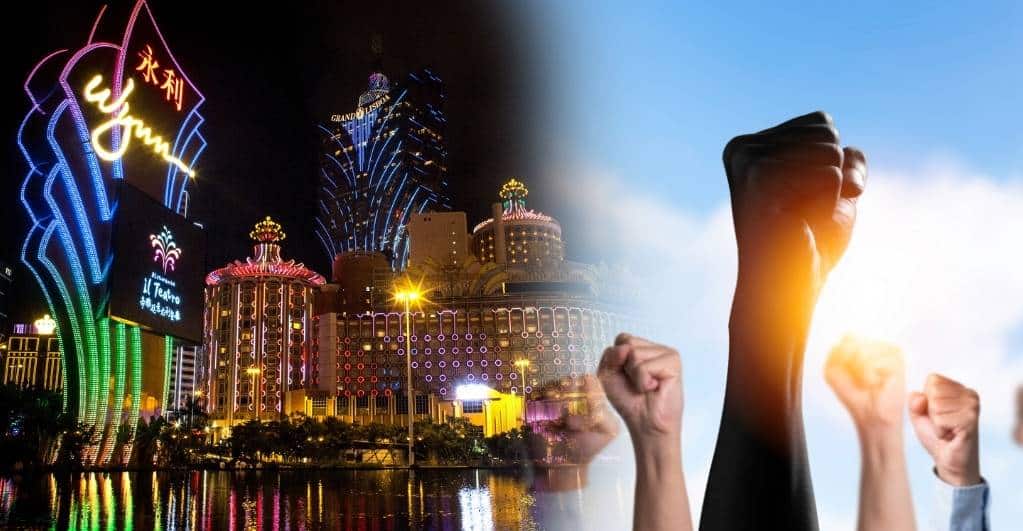 Beijing's Cuddling Up to Gambling: Sees Macau Banning Pro-democracy Pols
Beijing has steadfastly been gaining control over the gambling hub of the world. This comes with the disqualification of twenty-one of pro-democracy candidates in the upcoming elections in Macau. The move by the electoral commission was taken into consideration on account of doubts clouding the loyalty of the candidates. The commission has always been up for favoring and upholding the patriots ruling Macau principle. This is despite Macau showcasing the absence of violent resistance against the influence of the Chinese Communist Party that has been a common sight in recent years in Hong Kong. The opposition lawmakers have been dismissed while some are serving prison or are in exile. The ones banned in Macau are lawmakers in office who have served decades in the legislature.
Two Systems and a Country
The one country two systems policy of China includes Macau as it does Hong Kong. An autonomous special administrative region or SAR tag is bestowed on Macau. China saw the former colony of the Portuguese being handed over in 1999, situated across the Pearl River Delta at a distance of 37 miles and much less rebellious when compared with Hong Kong. Hong Kong serves as the base as a major financial hub catering to a global audience, while Macau is heavily reliant on tourism from the heartland of China. This is owing to Macau's plethora of industries, all related to the gaming and hospitality industries. A crackdown on cases related to money laundering and corruption in 2014 by Politburo sent the gambling hub for two subsequent years of decline. This is despite the move not being aimed to hurt the economy of Macau.
Rising Dissent
The political whims of the politburo could be triggered anytime, and the lawmakers in Macau are aware of the same that might topple the success story of Macau. The migration of half of the population of Macau in the past few decades has enabled the political scene of the People's Republic party to gain steam. At the same time, Hong Kong, on the contrary, has a democracy that is liberal and is a free-market one. Even though less vocal, the pro-democracy movement in Macau is all about protecting the former colony against the authoritarianism of Beijing. The former rulers of the colony came into an agreement when handing over Hong Kong and Macau to China, promising autonomy for the next 50 years. However, the deal seems to be off the track, with Beijing backing out on the same.
Diversity on Platter
Diversifying the economy is on the cards for Macau as planned by Beijing in a rejig for its conversion into a financial hub. A stock exchange that is yuan-based is in the offing, which also includes the building of financial infrastructure.