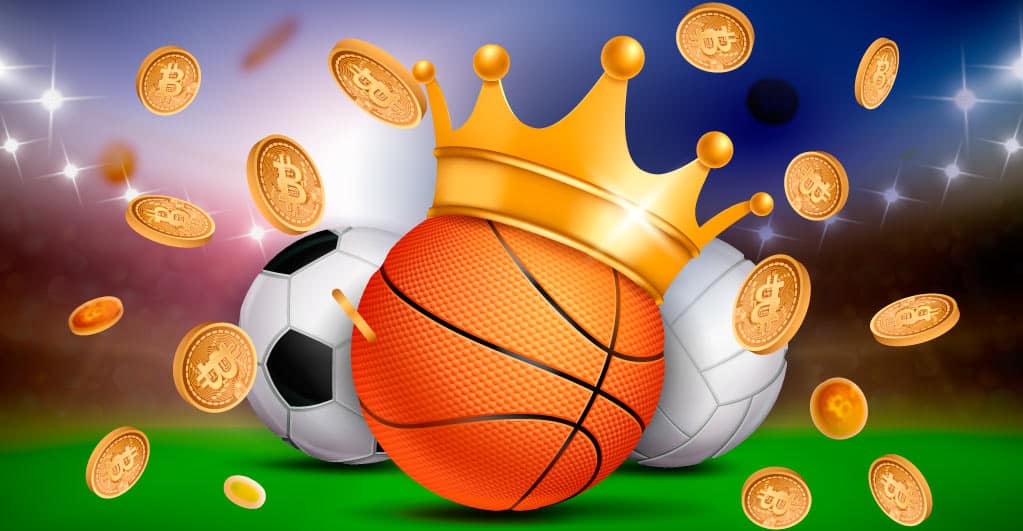 Why Is Crypto Sports Betting Becoming So Popular?
Introduction
The popularity of cryptocurrency sports betting is skyrocketing. Sports bettors worldwide are migrating from fiat money to cryptocurrencies to take advantage of the transparency provided by Blockchain technology. Cryptocurrencies have various advantages, including rapid deposits, quick rewards, and excellent security.
Crypto sports betting is a popular activity in which bets are placed on various sports leagues and matches in an attempt to win significant quantities of money. The most popular cryptocurrencies for crypto sports betting are Bitcoin, Ethereum, Bitcoin Cash, Litecoin, and Dash. It is less expensive and more secure than traditional sports betting. Sportsbooks are available at online casinos worldwide, and they cover practically every sporting event, including football, cricket, rugby, tennis, and hockey. Before you join up for a crypto sports betting account, you need to familiarise yourself with the concept.
Why are Crypto sports betting becoming popular?
Crypto sports are becoming popular for many reasons. Starting from the fast deposits and withdrawals to bonuses, promotions, user safety, security, low transaction fees, and no geo-locations are many reasons why cryptos are becoming popular.
Fast Deposit and withdrawal: Compared to traditional instruments such as bank transfers and credit cards, cryptocurrency deposits and withdrawals are faster. Deposits are handled in real-time, and cryptocurrency withdrawals are completed much faster than the standard 2-5 day period for traditional currencies.
Bonus and Promotion: Casinos are rewarding consumers who deposit with bitcoins with lucrative incentives. Because crypto users can avoid local rules, they attract more bettors to these platforms. As a result, casinos and gambling sites give bigger welcome bonuses and other perks to cryptocurrency bettors.
User Safety and Security: As there have been several cases of financial fraud, bettors have legitimate worries regarding data privacy and safety when it comes to betting and gambling sites. Cryptocurrencies protect your identity and privacy since they do not leave a trace like other forms of payment. As a result, you won't have to worry about your banking or credit card information being a victim of a data breach, leaving you vulnerable.
Anonymity: Bettors can wager anonymously using cryptocurrency. They do not need users to reveal their identity or location, as is common with traditional payment services. For many customers, this is a welcome development in the betting industry.
Low Transaction fees: Banks and credit card firms charge transaction fees, which may be rather substantial in some world regions. This disadvantages small bettors, who must pay set and minimum transaction costs for every transaction. Cryptocurrencies have little or no transaction fees, which is a significant benefit for bettors.
No Geo-Location Restrictions: In many regions of the world, local rules regulate betting and gambling. Virtual currencies allow you to circumvent these limitations and gamble on betting sites from all over the world.
Is it safe to place sports bets with crypto?
Many factors will be on your mind if you wish to bet online. However, security is at the top of the list. You want to ensure that all of your rewards and deposits are appropriately safeguarded. This is one of the benefits of cryptocurrencies. You receive complete protection. Therefore we can certainly state that betting on sports using bitcoin is secure. This is why cryptocurrencies are seen as an excellent alternative for sports bettors and punters.
This anonymity is another layer of security for anyone who wishes to wager on sports with cryptocurrencies. No other payment option comes close to cryptocurrencies in terms of privacy, which is a big benefit for sports cryptocurrency bettors. For example, if you use an electronic wallet to deposit your favorite crypto sportsbook, you will be assigned an address, email address, and name. If you use a check, the same thing happens since the sportsbook gains access to your account information. However, with cryptocurrency, you are immune to this. Your bookmarker only has access to your digital wallet's ID. Every bitcoin transaction is recorded in a database known as a blockchain. A blockchain is a non-retractable network of integers. As a result, cryptocurrencies aid in overcoming the constraints imposed by governments and financial institutions. This makes it nearly hard for hackers to gain access to your information.
Conclusion
Given the enormous popularity of online sports betting, it is frequently tempting to begin gambling as soon as possible. It stands to reason that comprehending the intricacies of crypto sports betting is critical. Gamblers who rely on incorrect information put their money in danger. Another typical stumbling block to avoid is the choosing of online sportsbooks. It is critical to have a good awareness of the various platforms and the accepted types of cryptocurrencies. Sports betting on the internet is here to stay. Crypto sports betting is no longer a lonely, monotonous pastime thanks to its enticing draw for beginner investors. The growing number of crypto sportsbooks throughout the world adds to the possibilities.