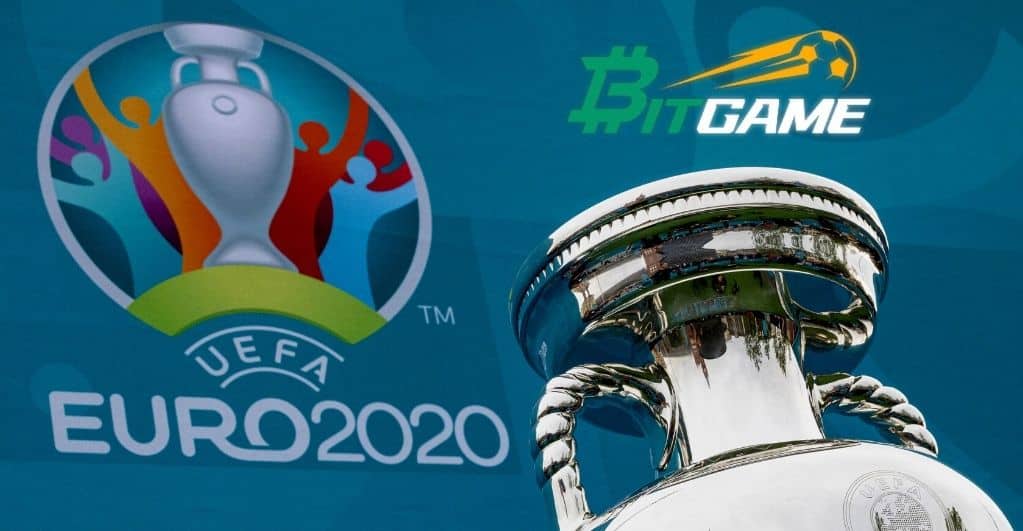 BitGame Emerging as the Leader in Online Sports Betting
UEFA Euro 2020 has kicked off to a great start, with Europe's finest players playing against each other to get their hands on the trophy. With Betting being legally incorporated with sports, people have started taking more interest in it.
Over the years, sports-betting techniques and technology have evolved a lot and have become more entertaining and accessible on the internet.
BitGame is a leading sports betting platform that brings in several years of business expertise has taken sports betting to a whole new level, like accepting digital currency. And The users are Bitgame are already scoring on Euro 2020.
BitGame has taken the opportunity to organize a giveaway cash prize event for its lucky participants in the event of Euro 2020. Users can bet on any Euro 2020 Match with supported digital currencies, take a screenshot of the Betting record, and send it to the official telegram group once the match ends in order to win USDT rewards.
Rising Popularity of Digital Sports Betting
With its rising popularity, Digital Sports Betting has become a preferred medium for entertainment and sports betting.
With an Interactive and straightforward user interface, many people are gravitating towards online sports betting as it is convenient and gives more opportunities to the users to win with its wide range of games all in one place, unlike the traditional sports betting shops.
Online Gaming Industry is becoming more relevant as each day passes. With Esports' existence, Digital Betting platforms are gaining a big boost as the entire industry aims to cross $1.5 billion valuations in 2021, bringing more adrenaline to the game.
One most prominent reason for the rising popularity of such digital betting platforms is integrating popular block-chain powered cryptocurrencies.
Regarded as the 'Internet of Money,' Digital currencies are becoming more prevalent due to their security and value as more sports betting companies are coming forward and accepting them.
BitGame Popularity
BitGame is changing the game of sports betting by bringing in cryptocurrency to their platform, which means people can use cryptocurrencies to place bets on their games.
Currently, Bitgame supports 20 currencies and lets its users place bets on football, tennis, basketball, baseball, League of Legends, CS: GO, Dota 2, Kings of Glory, American football, World of Warcraft, Overwatch, Hearthstone, StarCraft II, StarCraft: BroodWar, Warcraft 3, and thousands of casino games.
One of the main features of BitGame is the Lucky Token (LUT) which is the native token of the platform and can be utilized to bet on sports matches. BitGame Users get opportunities to earn several LUT by only playing casino games.
Soon, LUT will be listed on third-party exchanges to be seen as the sports betting token.
Currently, Betting on BitGame is supported by Tron, with plans to bring in BSC and Ethereum support coming soon.
With Euro 2020, BitGame is banking big numbers as its main promotional event, where users can win USDT rewards till the tournament lasts. To promote the app, BitGame gifts a 35% bonus to every new user for their first deposits, as well as earn up to 35% commission on successful referrals.