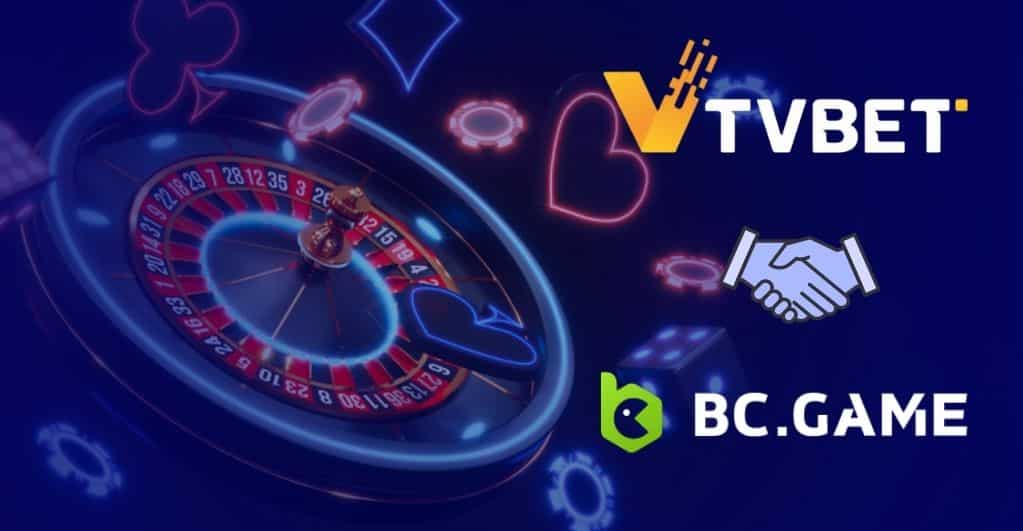 BC.Game's Crypto Casino Partners With TVBET
TVBET is a B2B provider of live games, followed by a partnership with the crypto casino of BC.Game is looking forward to increasing its global presence. The full portfolio of TVBET is now available in the offering kit of the crypto casino of BC.Game.
How the partnership benefits the players:
The portfolio of BC.Game already contains games like Blackjack, poker, roulettes, dice, crash, and slots. With the new partnership between TVBET and BC.Game, 13 new games will be added to the company's portfolio, including the live game of Teen Patti, originating in India.
Key features of the casino:
One of the stunning features of the crypto casino is that there is an online live chat in which the players can communicate with each other in real-time. Such chats can provide assistance during games, help in winning bonuses, and help in improving communication among the players.
More about TVBET:
TVBET is one of the leading live TV games providers operating on a global scale. They offer exciting live betting products for casinos and sportsbooks in the form of software integration.
TVBET is also associated with providing alternative betting solutions for both the operators and suppliers in the iGaming market to help in their sustainable growth. The products of TVBET have impressed the betters and players across the globe over the years, and some of the well-known games have been reinvented by them to give an immersive gaming experience to online players.
Some of the popular TV games of TVBET are pokerbet, 21bet, jokerbet, backgammon, 1bet, 7bet, war of elements, FruitRace, Wheelbet, 5bet, Lucky6, Keno, and teen patti.
The perks offered by TVBET to the players include game novelties, unique design, wide betting lines, jackpots, 24×7 fast-paced games, promo codes, parlay betting, in-play betting, and future events betting.
More about crypto casinos:
BC.Game's crypto casino was launched in 2019, with a wide range of perks and games to be offered to the players. Unlike the traditional casinos, here, players use cryptocurrencies like bitcoins to fund their games.
The use of bitcoins for gambling provides much more control and a higher level of anonymity for gamblers. Hence their popularity is on the rising side with time.
There are two types of crypto casinos, the pure crypto casinos where only cryptocurrencies are used and the hybrid casinos, where the players can use traditional currencies alongside cryptos.
How to play in crypto casinos?
The rules are almost the same as that of traditional casinos. The players need to buy cryptocurrencies using traditional currencies and then store them in the digital wallet. Next, they have to open a gambling account using that cryptocurrency and proceed with the game using the cryptocurrencies for funding of the games.