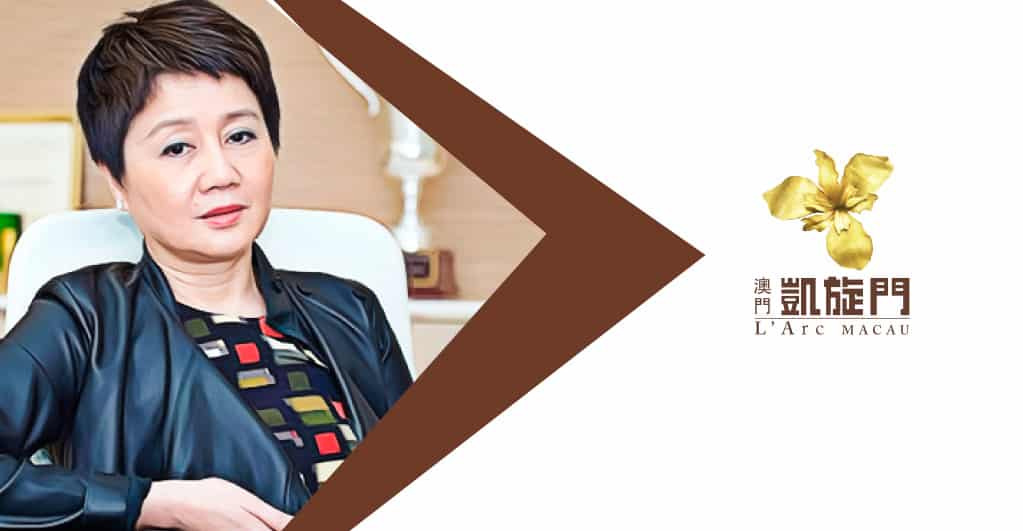 Angela Leong On-Kei Takes Sole Ownership Of L'Arc Macau
Angela Leong On-Kei has taken sole ownership of the prestigious 283-roomed L'Arc Macau. This 5-star hotel was previously owned by Power Link Fortune Limited and City Honour Developments Limited. The transaction was concluded on Monday for an undisclosed amount.
Angela Leong On-Kei is a Macau billionaire businesswoman and a member of the Legislative Council of Macau. According to Inside Asian Gaming, she is the late casino magnate Stanley Ho Hung-Sun's fourth partner. Also, she holds the position of Co-chairman and Executive Director in SJM Holdings Limited. SJM Holdings operates casinos, hotels, and other tourism-related facilities in Macau. It is also responsible for the incredible Casino Grand Lisboa in Macau. Grand Lisboa is the tallest building in Macau and a unique part of the Macau skyline. Before the purchase, Angela Leong was one of the many investors in the indirect holding companies of L'Arc Macau. Post-purchase, Angela Leong has purportedly agreed to continue maintaining the third-party satellite agreements with SJM Holdings until next June.
Response by SJM Holdings
SJM Holdings has responded positively to the takeover and pointed out that this action represents a significant change compared to the original ownership structure. It has also asserted that it will continue to adhere to the existing agreements with L'Arc Macau despite the ownership change because it is in line with its business of operating satellite casinos. For SJM Holdings, L'Arc Macau's change in ownership is in the ordinary course of business of the group. SJM Holdings will operate the in-house casino with Suncity Group. Suncity Group will handle the associated VIP junket services available in the casino.
Expansion Plans
SJM Holdings plans to soft launch its US$ 5 billion Grand Lisboa Palace by the end of June. The Grand Lisboa Palace has been under construction for more than seven years. It is to open with 300 hotel rooms and will feature a 290,000 square feet large casino. This casino hotel in Cotai Strip will offer 1034 slots and 304 gaming tables. There are further plans to add two in-house boutique hotels to increase the hotel room count to 1892. The Grand Lisboa Palace is expected to house Michelin-starred restaurants, a themed shopping mall, and various other outlets, and a multi-purpose theater, and a grand wedding pavilion.